[Cracked] iWep Pro 5 5.0.2 [+ ALL DICTIONARIES]
06-09-2012, 12:42 AM
Post: #1
Fabius
CyUploader

Posts: 1,627
Joined: Sep 2010
Reputation: 10185


CyPoints:

¢ 23,103
Achievements:
(View All Achievements)
Rank:
iWep Pro 5 5.0.2 [+ ALL DICTIONARIES]
SCREENSHOTS: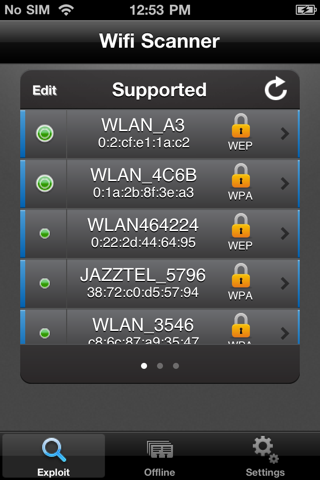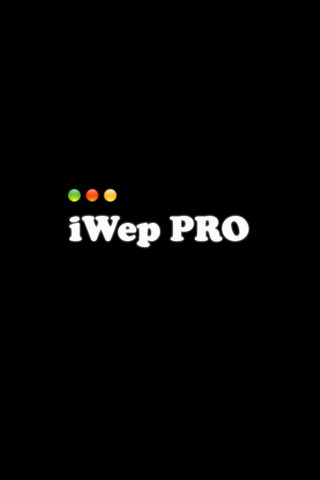 DESCRIPTION:
iOS WEP/WPA password search application for wireless networks and routers.
NEW IWEP PRO FACEBOOK SITE
iWep PRO is an application for the iPhone, iPad and iPod touch that allow users check if their routers are exposed to some vulnerabilities.
iWep PRO provides tools and methods to check if your router is exposed to key calculation. Supported routers are detected automatically. So, just select one supported network and wait untill iWep PRO finds, or not, your WEP/WPA key.
Before purchasing you can see if your router is exposed to commonest vulnerabilities. If your router is exposed, then you can choose purchase a license to exploit your router and see how easy is get access to it, or surf the web.
Once you have done the donation to get your license, you will not no pay anymore times, any other updates will be for free.
You can get your code following the links in the app, web or blog. Developer's Page link below.
Donations and payments will be done only through paypal.
* SUPPORTED NETWORKS
* WLAN_XX
* WLAN_XXXX
* JAZZTEL_XXXX
* WLANXXXXXX
* WiFiXXXXXX
* YACOMXXXXXX
* SpeedTouchXXXXXX
* ThomsonXXXXXX
* BTHomeHub-XXXX
* INFINITUMXXXX (Not 2Wire Router)
* INFINITUMXXXXXX
* EircomXXXX XXXX
* Bbox-XXXXXX
* DmaxXXXXXX
* Orange-XXXXXX
* Dlink-XXXXXX
* CytaXXXXXX
* TN_private_XXXXXX
* BigPondXXXXXX
* O2wirelessXXXXXX
* Alice-XXXXXXXX
* FastWeb-1-XXXXXXXX
* SKYXXXXX (V.1 Routers)
* BlinkXXXXXX
More routers very soon.
See larger Screenshots below
VERSION:
v
5.0.1
* Added validation help and tips
* iPad support fix
* Minor bug fixes
[NOTE]

To activate your license you must be connected via WiFi or 3G and follow these steps:
- Open iWEP Pro app
- Tap on "Settings" tab
- Tap on "Register application"
- Enter at least 3 letters/numbers into "PayPal Code" field
- Tap on "Validate" button
DOWNLOAD:
LIMELINX
MEDIAFIRE
DOWNLOAD DICTIONARIES:
Dictionaries are DEB files, and have to be installed just like all other DEBs (using iFile or via MobileTerminal/SSH).
In order to find the largest number of possible keys for this type of routers, it is recommended the installation of all of them.
British Telecom Dictionaries:
This iWep Pro distionaries are used to find passwords from BTHomeHub routers.
2005
2006
2007
2008
2009
SpeedTouch Dictionaries:
This iWep Pro distionaries are used to find passwords from Speedtouch/Thomson routers.
2005
2006
2007
2008
2009
2010
2011
Fabius
---
MY CRACKS



My cracks list has become too long (200+ apps/tweaks!) so i'll just keep it up to date here:

j.mp/fabius_crackslist


(If you enjoy my works and want to support me, please click on the banner on that page!)
Reputation:
RarestName (+1), meisterdon (+1), darioprodigy (+1), SoSly (+3), charly13 (+2)
User(s) browsing this thread: 1 Guest(s)