[Original] Barrel 1.7.2.0-1
02-20-2014, 07:08 AM
Post: #1
julioverne
!<arch> debian-binary

Posts: 2,038
Joined: Feb 2013
Reputation: 6061


CyPoints:

¢ 24,147
Achievements:
(View All Achievements)
Rank:
Barrel 1.7.2.0-1
Compatible with iOS 3, 4, 5, 6 and 7
This tweak adds graphical effects to your icon pages as you scroll through the homescreen. In the tweak's settings, you can choose between 18 different modes. Here is the current list:
Cube (inside)
Cube (outside)
Page Slide Down
Page Slide Up
Curl and Roll Away (extremely popular!)
Curl and Roll Away Alternate
Vertical Scrolling
Page Fade
Stairs (down right)
Stairs (down left)
Page Squeeze
Icon Collection
Icon Scatter
Carousel
Flippy
Page Zoom
Pac-Man
Merry-Go-Round
Whirl
New effects are still being developed. There is also an option to turn the effects off. Configure options from your Settings app. A Barrel settings app will be added to your home screen, all settings are entirely configurable from both the Barrel app and the native Settings app.
Completely tested and works on iOS 3 through iOS 7.
Screenshots: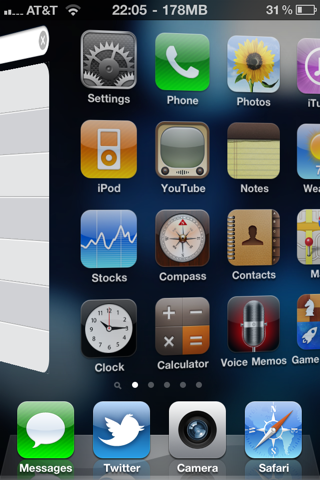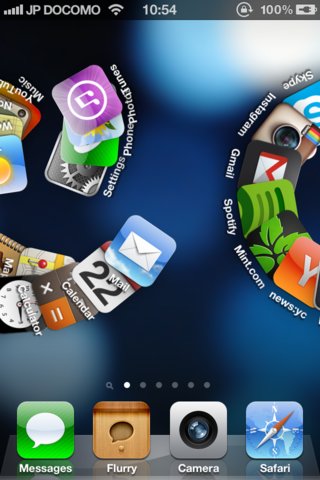 3D and other effects on icon pages!
Changelog:
v1.7.2.0-1
4 new modes: Icon Roll, Vortex, Shrink, and Shrink Completely
Download:
http://www.mediafire.com/download/mxfrrj76cod78yp/com.aaronash.barrel_v1.7.2.0-1_iphoneos-arm.deb
---
Reputation:
ovikiss (+2), iGH (+1), Tango (+1)
User(s) browsing this thread: 1 Guest(s)